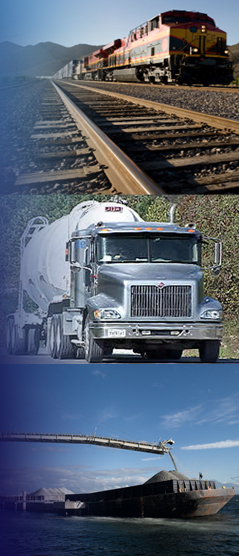 Trucking


Because dedicated service is essential to our success and maintaining strong customer relationships, Short Mountain Silica owns and operates its own fleet of trucks and trailers.

For more than 30 years, we have provided superior service to our customers by handling the product from the mine straight to the customer's hands. With onsite wash facilities to ensure purity of sands and onsite maintenance facilities, our truck fleet is always ready for action to ensure our products are only a phone call away and always arrive on time. Our fleet features flat bed, pneumatic tank, van, bottom drop, rear dump, and straight trucks.

Contact Billy Sales to schedule your delivery at 423-272-3442.
Back hauls are offered.